July LTR - Overcoming Peer Pressure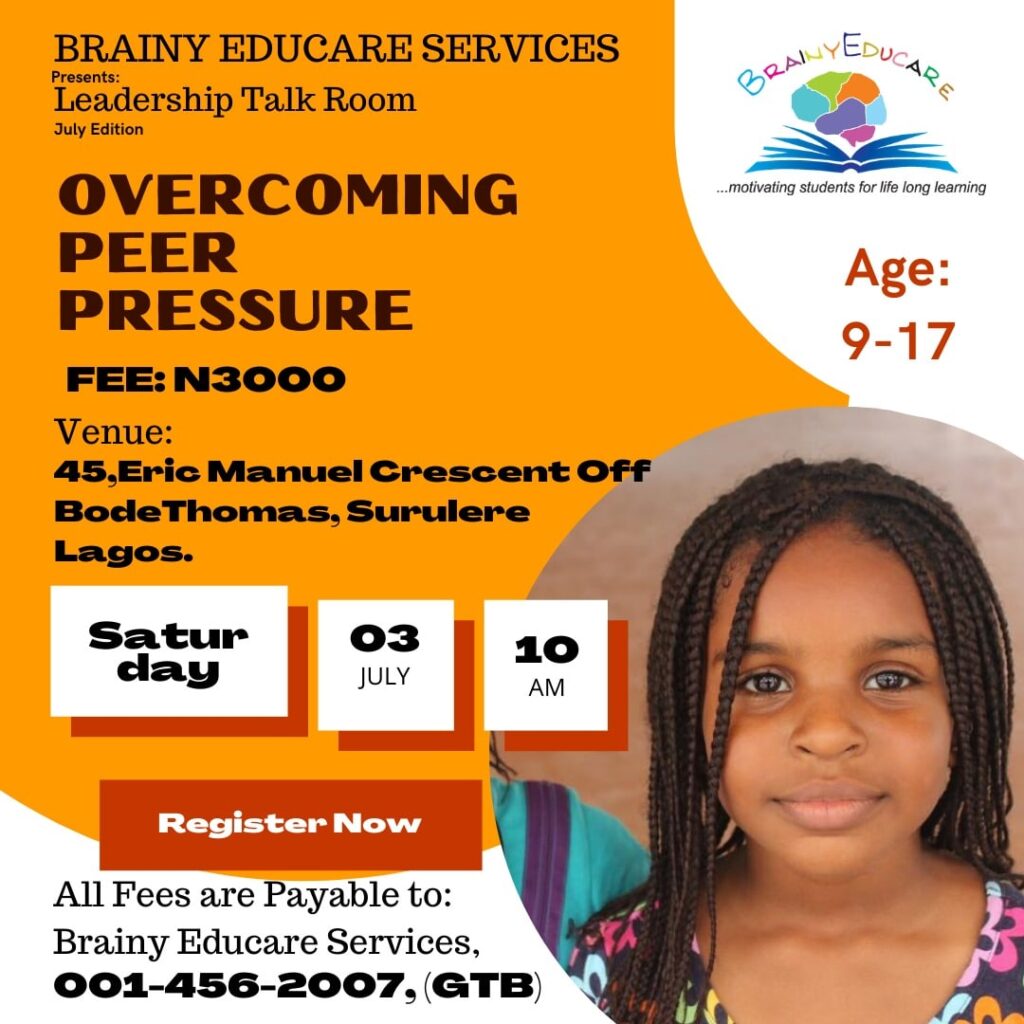 The numbers are depressing:
● About 60% of teens who get involved in negative behaviour say they do it because they feel pressured by their friends.
● 55% of teens tried drugs because of their friends
● And according to a publication by Parent Further, only 10% of teens say they have not been influenced by peer pressure
Peer pressure has been playing a major part in the development of our children.
And although it is very tough, it is not impossible to control.
Let's help your kids overcome the effects of peer pressure in our July Masterclass.
Your child will learn:
● How to deal with negative peer influence
● How to spot bad peers
● How to control the negative effects of peer pressure
● How to make peer pressure work in their favour.
Register now!
Share this children Masterclass!